Map view shows Catholic churches nearby. Tap and hold on a specific location to show churches nearby; ONLY within the United States.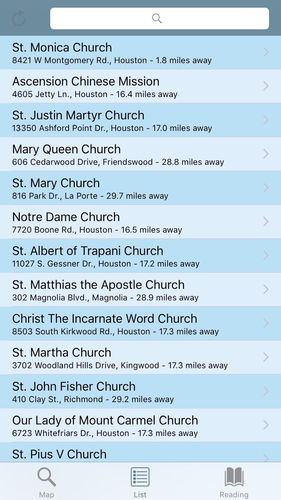 List of nearby Catholic Churches. Tap on Search text field to quickly find a church by name.
Find detailed information on selected Catholic church; email, call, visit church website, or use turn by turn navigation to church.
Read, listen, reflect and discuss the daily readings for Mass.