English/Español
US Citizenship Prep is a study guide to help you practice, gain confidence, and pass the USA Naturalization test. Increase your chance to pass your interview test by tracking your study progress. This iOS App will help you study USA naturalization material at any time any where by using audio files; learn while listening to interview questions and answers.
Settings page displays customizable options available to personalize this app according to your needs.
Remarks
Language (language used in app)
Level of difficulty on quiz - adjustable by randomizing number of questions to present (5min to 100max)
Set your location to get some answers base on location (state and district)
Study page displays study material based on your selected option - 100 civics or by topic.
Remarks
Navigation buttons and TOUCH GESTURES available - slide your fingers forward or backward to go next/previous questions
Audio files available for both English and Spanish
Play and Auto Play options available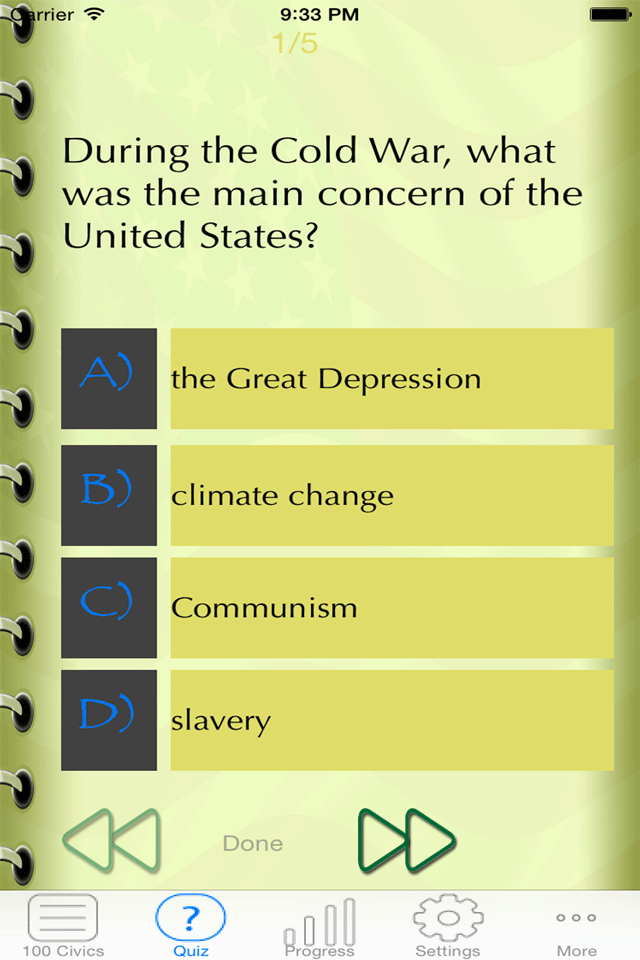 Quiz page displays questions to measure your knowledge.
Remarks
Randomly selected questions
Review option to check answers to attempted quiz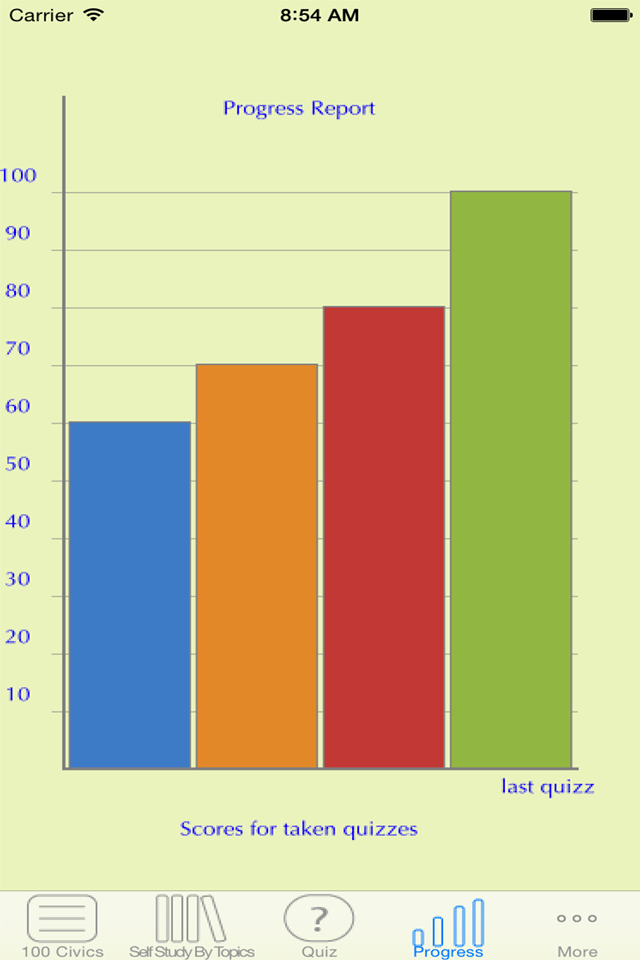 Progress page displays chart of your progress base on taken quizzes.
Remarks
Graphically shows how well/bad you are doing in your quizzes
20 most recent scores are keep
Key Features:
latest USCIS information as of 2018
includes all needed information for all USA states
audio for both English/Spanish
personalized list of questions to study
chart that track your progress graphically
study material is presented at once and one topics at a time