HD Usage helps you visualize disk usage by mapping details of stored folders and files. It offers an intuitive interface to analyze space used on disks. A few of options include customizable drawing levels, general details of volumes,
Drag and drop folders from your Console.app to check on log files' size.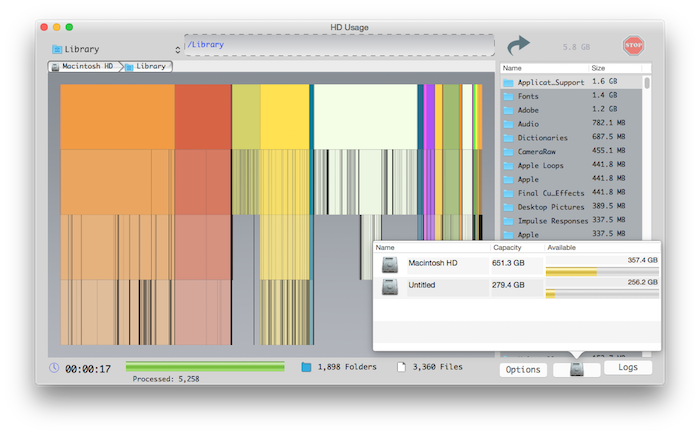 General information of your connected drives.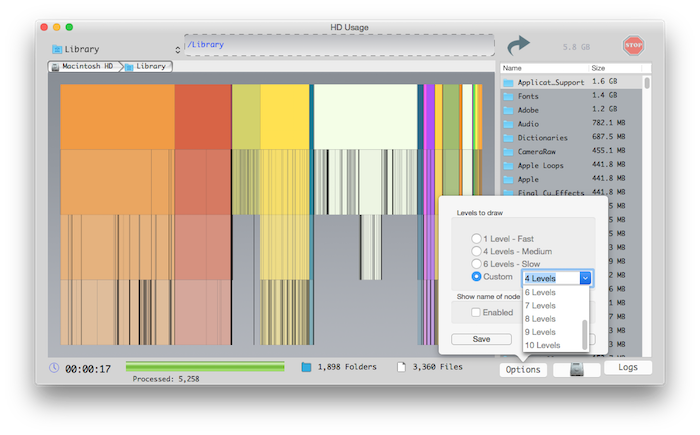 Customize your options to speed up or to get extended details on drawn path.
Description of Included Features
Simple and convenient tool to search for files and compare them by size
Usage of disk space by items' size visually
Serves as an interactive disk usage visualization tool
Provides a sorted list of mapped items - table view on right side
Provide details of wasted disk space by Caches, Preferences, ect.
It helps to free up disk space by quickly finding and deleting unnecessary files
Key Features:
Convenient
File/Folder Size represented graphically
Interactive (submenu)
Supports full screen and resizable user interface
Print Generated Map